Kingsmen Custom Tailors was established in 1968 in España, Manila. It was started more than 50 years ago by CPA couple Desiderio and Tranquilina Racho in a small shop in Quezon City. It first catered to professionals and businessmen who wanted high-quality tailor-crafted clothing. The idea and concept of the name came from the words "King's Men", who played a vital and very active part in the socio-economic development of the kingdom. The King relied on their allegiance and service to the country, while their people respected them and relied on their leadership.
They wore fine armory and elegant clothes which reflected the kind of man they were.
The owners wanted to integrate this concept by providing finely tailored clothes for the modern-day King's men in society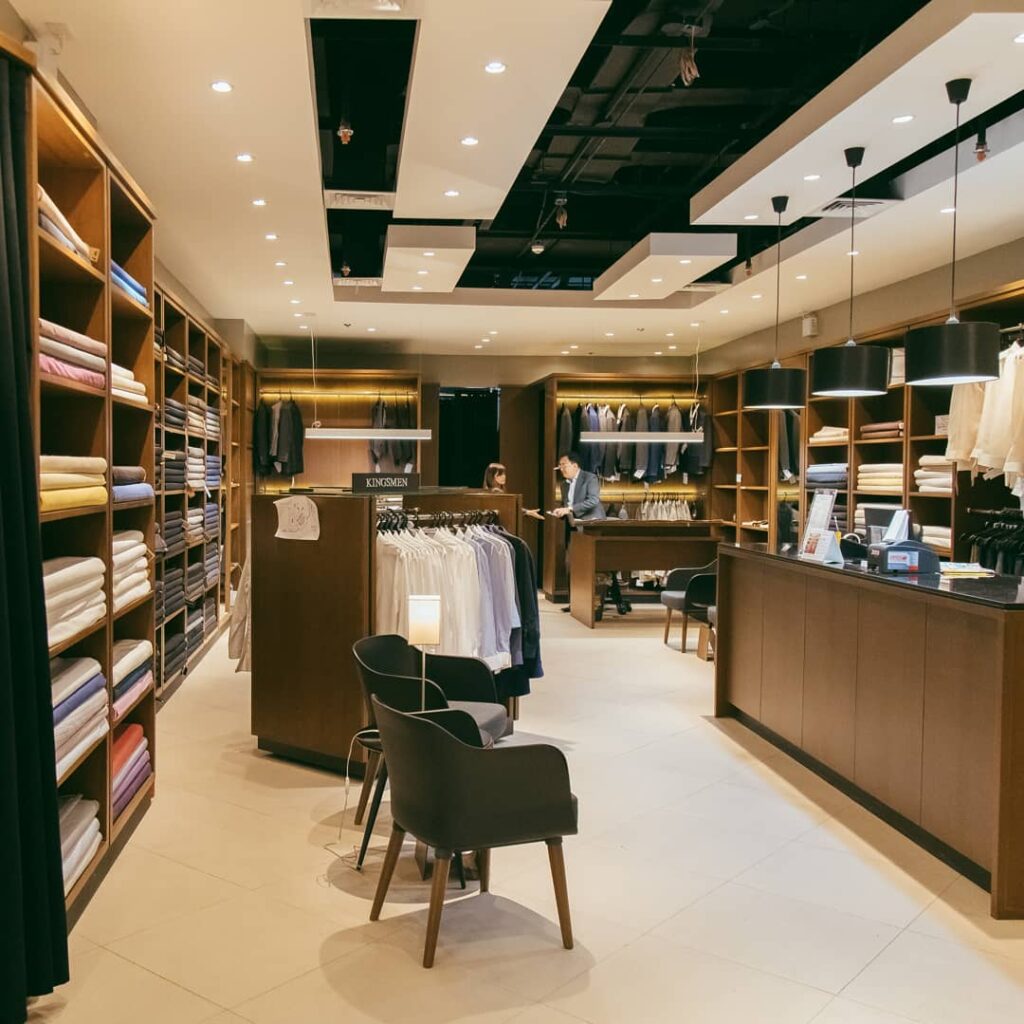 It has since expanded by adding branches to accommodate its growing clientele. Most of Kingsmen's clients are those who keep on coming back for the high-quality service that Kingsmen offers. It has a team of experts composed of master cutters and tailors who use their skills to produce tailor-crafted ready-to-wear shirts, pants/trousers, coats, and barongs. As menswear clients grew over the years, the ladies took notice of the craftsmanship and found their way to Kingsmen branches for their suits. Kingsmen continue to provide clothes for men and women who seek only the best-tailored garments.
From a single branch in España, Manila to 4 stand-alone branches across Metro Manila, we continue to serve our clients at the highest level of service possible. For those not ready to commit to a bespoke suit, there is a Ready-To-Wear collection available at select department stores in Metro Manila: Landmark, Festival Mall, Makati, Trinoma Robinsons Ermita, Festival Mall, and Galleria SM Cebu, Cubao, Makati, Manila, Megamall, MOA, and North Edsa. Overtime, persistence, and word of mouth have helped us establish a strong brand and name for ourselves in fashion. Today, the children of Desiderio and Tranquilina Racho have taken the reins and are continuing the legacy of their parents and introducing Kingsmen to a new generation while keeping to the traditions that have built their family business